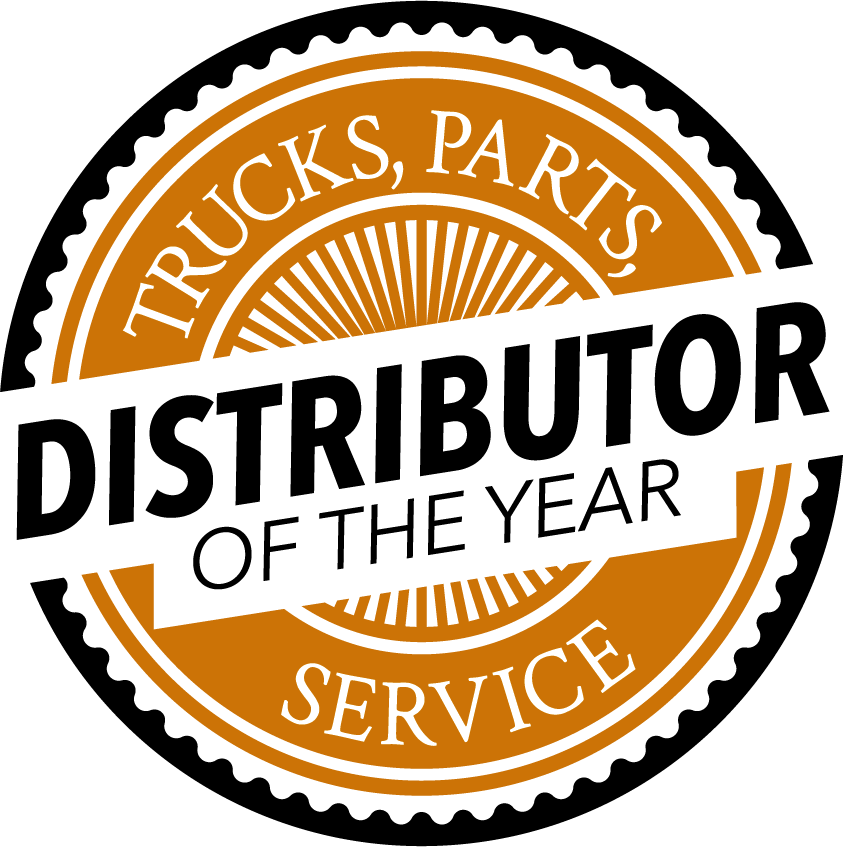 Cook Brothers is Honored to be Awarded the 2020 Distributor of the Year by Truck Parts and Service Magazine.  We cannot thank our passionate employees, loyal customers and valued suppliers enough - it is through your efforts that we were selected for this prestigious award.
---
Who We Are
Throughout the years, the management team at Cook Brothers has strived to be the one-stop for the trucking industry. "For all your truck parts needs" has been the company slogan and its ultimate goal. Having never lost sight of that goal, Cook Brothers now operates one of the largest truck parts distributors in the northeast and has full service driveline facilities, hose manufacturing and repair and leasing to serve all our customer's need.
Executive Team
Henry B. Cook, Jr.: President
Robert J. Seyerlein: Vice-President
Michael D. Venuti: Vice-President
Our History
1918
Everett D. Cook and George A. Brockway decided to establish the first Brockway truck dealership in Binghamton, New York. Everett ran the business and worked on firmly entrenching the Cook name in the Binghamton market.
1935
Everett D. Cook's son, Henry, joins the company.
1941
Due to the importance of the trucking industry to the war effort, Henry received a deferment from the draft when the World War II started in 1941. Henry's brother, Charles, was drafted but could not serve due to medical reasons. Henry felt that either Charles or he had a duty to serve their country, so he convinced Charles to become his partner in the business so he could join the war effort. Through this act of patriotism, Cook Brothers Truck Parts was born.
1959
At the conclusion of World War II, Henry returned to Binghamton and the company prospered. Cook Brothers added major vendor lines, increased its marketing efforts and entered a new facility.
1972
Henry Cook Jr. joins the company; 13 total employees
1977
Bob Seyerlein joined the organization and together with Henry Jr., started planning the course for the future.
1978
Cook Brothers built a new warehouse to handle the increased parts business in the heavy-duty truck market in the southern tier of New York State. The company also sought to widen its impact in the truck parts market by opening parts stores in Pittston, Pennsylvania and Elmira, New York. The new Pittston store allowed Cook Brothers to service customers in Wilkes-Barre and Scranton, Pennsylvania, while the Elmira store allowed Cook Brothers to expand its footprint across the southern tier of New York.
1988
The final member of the current ownership team was added when Mike Venuti joined the organization. The 1980s saw further expansion for Cook Brothers as they also opened its Express Gears operation to address the need for a rear axle and transmission portion of the business.
1990
Cook Brothers continued to increase its parts business in the 1990s by adding four additional New York stores in Rochester, Utica, Watertown and Homer. Cook Brothers also ventured into the leasing business, starting its own truck leasing company called NEC Leasing, which eventually became a part of the NationaLease organization
2000
Cook Brothers added to its parts base by opening an additional parts location in Mechanicsburg, PA – just outside of Harrisburg.
2004
Cook Brothers, recognizing a need in the marketplace for brake products that exceeded original equipment quality at a lower price, took another bold step and established its own brand of brake products marketed under the name of RoadWolf.
2010
Seeing an opportunity for expansion in a separate but related market, Cook Bros. Industrial is opened to provide industrial supplies to the customers of Cook Brothers Truck Parts (and other area business in need of industrial parts and supplies) - the branch starts off as a part of the Pittston, PA branch, but moves to their own location in West Wyoming, PA shortly thereafter.
2010
Cook Brothers Truck Parts named a finalist on Truck Parts & Service Magazine's Distributor of the Year
2017
Cook Brothers Truck Parts flagship parts store in Binghamton moves to a converted bowling alley with far more space, allowing walk-in customers walk through aisles and see more products we carry than ever before. Also, Cook Brothers Industrial becomes the first division of the company with an ecommerce website, offering thousands of products to truck parts customers and the general public - cookbrosindustrial.com
2018
Cook Brothers Truck Parts celebrates 100th Anniversary in Binghamton, NY with customers, vendors and local community leaders; number of employees company-wide exceeds 180
2019
Cook Brothers Truck Parts kicks off their 101st year with a completely rebranded website and adds the ability to place quick orders online, giving truck parts customers a new way to buy their products from Cook Bros.
2020
Cook Brothers Truck Parts named Distributor of the Year by Truck Parts and Service Magazine. Read the article here!